Jaymart Mobile Boosts its 30th Anniversary Campaign 
Jaymart Mobile Boosts its 30th Anniversary Campaign  
Phase 2 Comes with 5 Tempting Trade-In/Trade Up Offers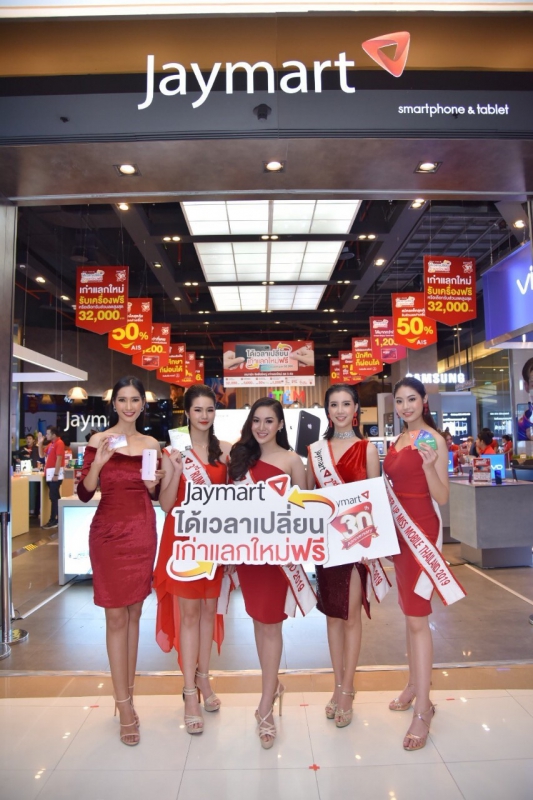 26 July 2019 – Jaymart Mobile continues its 30th anniversary celebration with the "Jaymart 30th Phase 2 : Super Affordable Campaign". Rocking the mobile-phone industry, this campaign presents five irresistible trade-in/trade up offers through Jaymart Mobile's collaboration with five big partners. Yellow Star 88 Company Limited, a leading buyer of second-hand mobile phones and Thailand's first operator to buy used mobile phones based on automatic pricing system via "kaitorasap.com", has joined in to assess old-phone prices in the best way for Jaymart Mobile's latest campaign. Top mobile-phone brands, meanwhile, offer super deals. AIS, for example, give best-value packages under the campaign just as leading banks present interesting payment plans for their credit-card users. Holders of Jaymart Mobile's Enjoy Card, as a plus, enjoy even more special experiences and privileges. This campaign is truly designed to robustly grow Jaymart Mobile's customer base.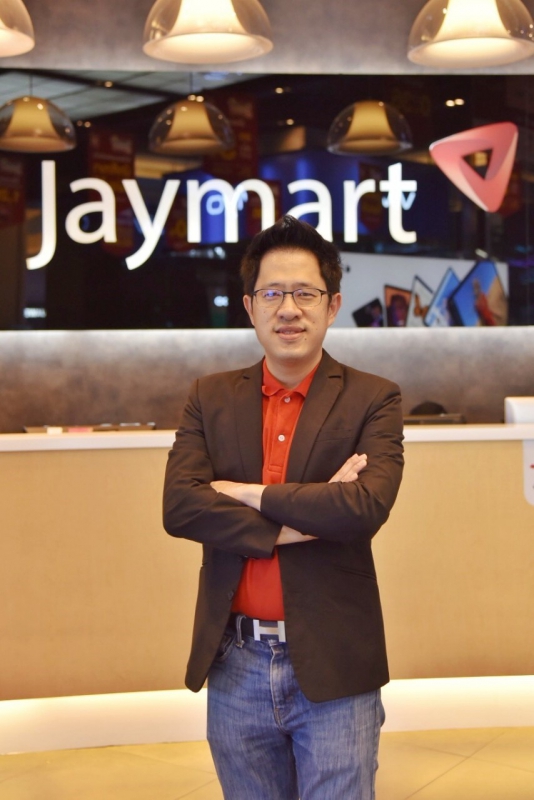 Mr. Narathip Wirunechatapant, Chief Executive Officer of Jaymart Mobile Company Limited, says that, "Jaymart Mobile, one of Thailand's leading distributors of mobile phones and smart devices, wishes to maintain the momentum of our highly successful 30th anniversary campaign that was launched in the second quarter of this year. Now in the third quarter, we have thus decided to introduce the "Jaymart 30th Phase 2 : Super Affordable Campaign". As we aim to attract new customers and give extra benefits to old customers, our latest campaign offers five big trade in/trade up benefits"
The Jaymart 30th Phase 2 : Super Affordable Campaign is designed to increase the satisfaction of consumers who wish to trade in or trade up their mobile phone. Under this campaign, customers can conveniently get a super deal from any of the five following special offers:
1st Offer:

Trade in an old mobile phone for a discount of up to Bt32,000;
When customers submit an eligible old mobile phone, they may get a new mobile phone for free or get it at a discount.
Customers can conveniently check the price of their old or current mobile phone at fingertip via www.jaymarttradein.com/promotion.
2nd Offer:

Trade up an eligible old mobile phone to get an on-top discount of up to Bt5,000
The discount is offered only when customers trade up for a selected model.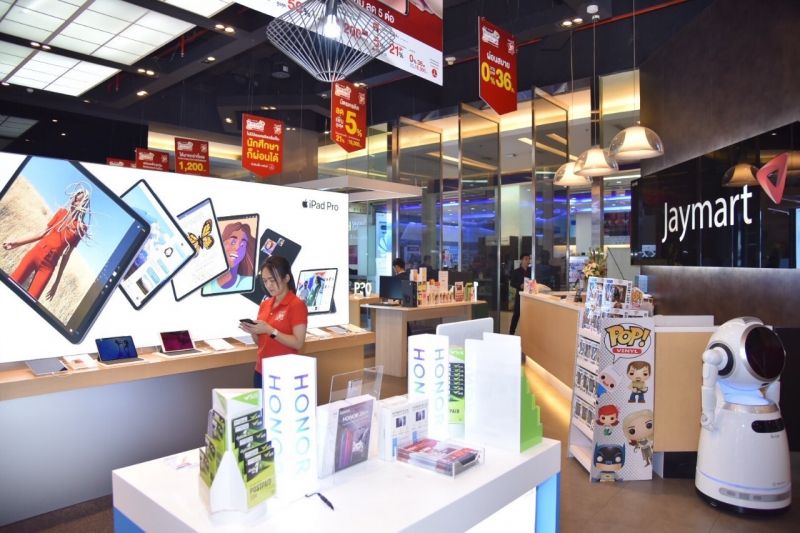 3rd Offer:

Subscribe for a best-value AIS package for a chance to get up to 50-per-cent discount on mobile-phone purchases.

 
The discount is given when customers subscribe for the package (with a new phone number, switch their subscription from another operator, or change their mobile-phone account from prepaid to monthly post-paid type).
The percentage of discount varies, depending on the mobile-phone model and package customers have chosen. 
4th Offer:

Holders of Enjoy Card can get up to Bt1,200 on-top discount.  
Enjoy Card points can be used to get up to 20-per-cent on-top discount (Every Bt20 spending gives one Enjoy Card point. Every 1,000 points can be redeemed for Bt120 discount).
 5th Offer

: Holders of some credit cards can enjoy an on-top discount plus cool payment plans:
– Up to five-per-cent discount when paying with SCB / Kbank / TMB / Thanachart
– Use credit-card points to get a discount of up to 21 per cent with KTC card.
– Zero-interest payment plans for up to 36 months or a cashback of up to Bt18,000 with participating credit cards; and
– Customers without a credit card or university students may buy mobile phones on payment plans via J-Money.
Jaymart Mobile has also integrated its campaign to the "Giving Up Old Mobile Phones is Giving New Life" project to support proper disposal of electronic waste and use proceeds from recycling activities to procure books and learning materials for more than 2,000 remote childcare centers of local administrative bodies across the country. Customers may support the cause by donating their unused mobile phones, earphones, and other accessories at any Jaymart outlet.
"In celebrating our 30th anniversary, we will constantly launch special promotions to assure consumers that they will enjoy unique protection and benefits when buying a mobile phone from Jaymart Mobile. We take care of both you and your device," Mr. Narathip concludes.